Children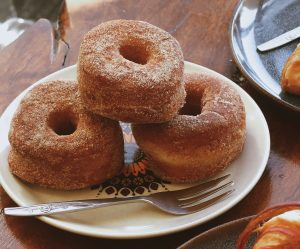 Last week my daughter was sick—it feels almost bi-weekly since starting pre-school, which I understand is relatively par for the course. Sometimes my wife and I both catch it, other times only one of us does, and occasionally we both sort of manage to fight off an apparently diluted version of it for a few days. Fortunately, this time around was the latter.
There is a saying in the west: No cure for the common cold, implying of course that we can take over the counter meds to manage symptoms but there is no actual medication to resolve the virus itsel­f—the best we can do is rest, take care, and let it run its course. This is false. As is the case almost anytime biomedicine claims no cure exists, what it really means is that they have nothing to offer it. Whereas every Chinese Medical text ever written describes countless different viral patterns and presentations and their corresponding prescriptions, complete with the dosage modifications as indicated.
One of the most common herbal formulas given is called Gui Zhi Tang (gway-jer-tong), which contains simply cinnamon branch, paoniae root, ginger, red dates, and licorice. It is often indicated when there is congestion and/or headaches, chills, mild body aches, and mild sweating. If there is no sweating at all and severe body aches, we are more likely to use an ephedra-based formula, as gui zhi tang would be incorrect here.
Cinnamon branch warms the interior of the body and brings healthy fluids and the immunological cellular energy contained within them to the surface of the body. Ginger complements this function, whereas the licorice, dates, and paoniae counterbalance it, regenerating healthy metabolic fluids, preventing the cinnamon and ginger from creating excessive internal dryness and thereby prolonging imperfect health. It's quite brilliant. Paeoniae has the additional benefit of entering the body's muscle layer to reduce aches. This is often applicable to chronic pain as well.
Classically it is recommended to drink the formula then immediately eat a bowl of congee rice porridge, get under the covers, and induce a mild sweat to fully and finally resolve the cold. Personally, I have done this in the past with great success. If congee's not your thing, a bowl of ramen or pho can work just as well—just please no smoothies, yogurt, or salads while sick!
My wife, daughter, and I went to one of the local farms last week, gathering pumpkins and apples for the season, and although refined sugar is a rarity at home, I was compelled to grab some apple cider cinnamon donuts as a seasonal staple. When Peyton came down with her cold I hid some Chinese herbs inside one of the donuts, and almost instinctively she took it over to the couch, sat down, and got under a blanket to indulge.
Surely, the donut did more harm than good, but that doesn't mean it didn't do any good at all. In conjunction with the herbs, I spent whatever time I could rubbing and tapping her upper back, over her lungs, a similar premise to using gua sha or cupping techniques at the same location for when people come into the office sick. Some of these techniques might have to be dusted off, as 2023 marks the first in the past few years that people with colds are welcome back, preferably with a mask of course.
As we enter cold and flu season, I hope folks will consider Chinese Medicine, as opposed to taking over the counter symptom suppressants that push the pathogen deeper into the body and potentially create the more notorious pattern, the "unresolved exterior pathogen." This can be seen in everything from autoimmune to migraines or skin conditions, and often demands the cinnamon branch ingredient as well, though within much more complex formulas, taken over much longer periods of time, and never within a donut.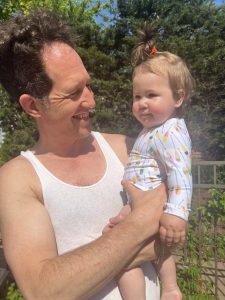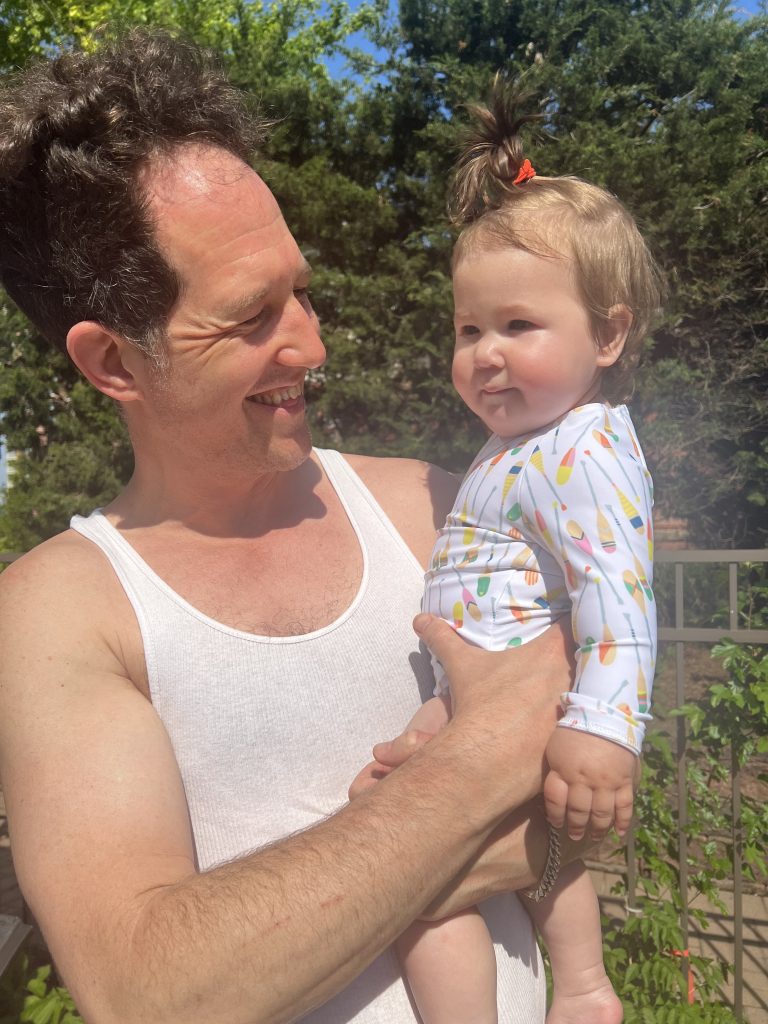 In celebration of my first Father's Day as a father I couldn't help but reflect on when and why I first decided that I wanted to have children. As an exorbitantly self-absorbed, 20-year-old, male urbanite with artistic passions and lofty career goals, I never thought about having kids. I don't know that I defiantly didn't want a baby—nor did I consciously want one. It wasn't until approximately a decade later, upon my initial explorations into Buddhism and spiritual literature that I decided procreation mattered to me.
Parenthood, in my opinion, represented an important experience towards self-actualization. Like most young adults I developed aspirations to give to my future child an even richer and more complete experience than was given to me, which I'm confident my own parents succeeded in providing relative to their upbringings. I think most of my generation were brought up with greater affection and career opportunities than the previous generation. My hope is to bring my daughter up with a greater cultural experience and spiritual awareness, and of course a more conscious diet.
I entered parenthood with these naïve notions, images of sitting lotus posture across from my child, our eyes locked as I imparted fortune cookie wisdoms to her, until we spontaneously merge into an exploding ball of white light and love. Instead, my experience is closer to that of an unpaid employee at a 2-star restaurant, who frantically wears the hats of chef, dishwasher, busboy, and maintenance man, while shouting back and forth at my "co-worker" anything but pieces of fortune cookie wisdoms. I am aware of course, as I sit here typing this, that these are the "spiritual experiences" in action that I sought. Though it is admittedly beyond challenging in those moments to recognize them as such, or to understand what it means to be a father.
With all due respect to the modern mutability of gender roles, identifications, and definitions, when I think of a father I think of my own dad, the masculine energy, or "yang qi" of the body. In Chinese Medicine our first line of immunological defense are the "tai yang" (or "greater yang") channels. It is the job of the yang qi to protect and warm us, also to motivate and excite us, and direct us upwards… which may be why my daughter prefers that I lift her up towards the ceiling to kick her legs and laugh, but insists with no equivocation that she always be put down to sleep by the calmer, more nourishing, "yin energy" of Mom.
While my own father was a paternal treasure, an awesome dad five times over, where I saw his "yang qi" finally falter in his later years was in the all too common indulgences of "pathological yin" substances: Sugar, alcohol, cold foods and drinks, a sedentary and relatively anti-social lifestyle over time will put out our yang fire, and too often in our society what we see in older dads are soft, curvy, and fleshier physiques concurrent with quiet, more withdrawn demeanors. While some degree of grounded calm is very organic in our later years, my opinion and observation is that there can be a healthier, more engaged manifestation of it.
Without much apparent choice in the matter, my intention is to continue grinding away in the 2-star restaurant, hopefully with perpetually greater mindfulness that every sleepless night, every screaming cry, and scrubbing session on my hands and knees of the cooked produce peppered around our living room floor is the spiritual experience. With hopes that one day through my own appropriate discipline and self-care, I'll possess adequate yang qi by which to sit lotus across from Peyton, look into her eyes, and impart everything I know, and don't know.
Happy Father's Day!

It's becoming more and more common for parents to look for natural and effective treatment options to deal with childhood health concerns. Acupuncture is a great option for those looking to keep the whole family healthy in both mind and body. It really doesn't matter how old you are, young or old, families can benefit greatly from regular acupuncture treatments. continue reading »