David Foster, LAc, Dipl. O.M.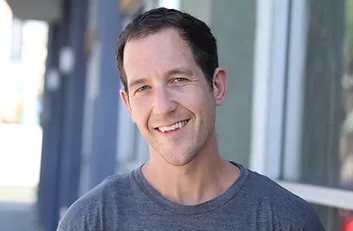 David is a board certified acupuncturist in New York and New Jersey, as well as a clinic supervisor at Pacific College of Health and Science. He earned his Masters degree in 2013, and has been in private practice ever since. His continuing education included a cumulative three years of voluntary residencies under two different mentors, as well as presently ongoing virtual studies under his teacher in Beijing, Dr. Suzanne Robidoux. He is a contributing writer to Acupuncture Today and a perpetual student of this profound medicine.
David's whole childhood everyone labeled him as "healthy," mostly because he was thin and athletic. But from a young age he suffered with eczema, and by his early twenties developed gout disease inherited from his father. He began to experience anxiety, and went to see a general practitioner who spoke to him for five minutes before writing a prescription for Paxil. When he got home he skeptically put the medication in his drawer, went to the bookstore, and instead bought a bunch of books on how to manage anxiety. He started seeing a therapist and quit smoking cigarettes, and symptoms calmed down.
Next he began dating an acupuncturist, who taught him how to eat, introduced him to the martial arts, and got him excited enough about Chinese Medicine to enroll in school. Now he is 20 years older, but probably 20 times healthier as a result of this education and paradigm he is eternally grateful for. Anxiety and gout symptoms are extremely rare, and he can't remember the last time he had eczema.
David's personal experience has taught him that through the collective effort of patient and practitioner almost anything is possible. His mission and purpose is to help patients with challenging cases who are willing to put in the time and work to allow him to help them reclaim their power as he did his own.
David's Spanish is 90% fluent, and hence can accept most Spanish-speaking patients. He was born and raised in New York, and presently lives in South Orange, NJ with his wife and daughter, the former of whom is an Integrative Medicine Doctor at Weill-Cornell Hospital. The latter enjoys and demands nightly acupressure after her books before bedtime. In addition to studying his craft, David finds time every day to cook, listen to old hip hop, and do creative writing.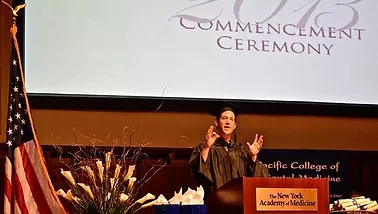 Advanced Clinical Externship with Dr. Frank Butler at Evolve Health & Wellness
Advanced Clinical Externship with Dr. Clayton Shiu at The Shiu Clinic
Tui-Na Massage for Back, Neck, Shoulder, and Knee Pain with Dr. Frank Butler
Motor Points for Back, Neck, Shoulder, and Knee Pain with Dr. Anthony Lombardi
Migraine Treatments with Dr. Ayla Wolff
Microbiome Mastery Course with Andrew Miles of Botanical Biohacking
Treatment of Depression, Anxiety, and Insomnia with Dr. Suzanne Robidoux
Jing Fang Herbal Formulas with Dr. Suzanne Robidoux
Treatment of Psychiatric Conditions or "Heart Shock" with Ross Rosen
Post-Concussion Treatments and Cranial Nerve Science with Dr. Ayla Wolff
Autoimmune Protocol with Chris Volesky
Oncology Support with Dr. Frank Butler
Stroke Rehab with Dr. Clayton Shiu