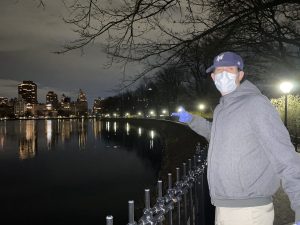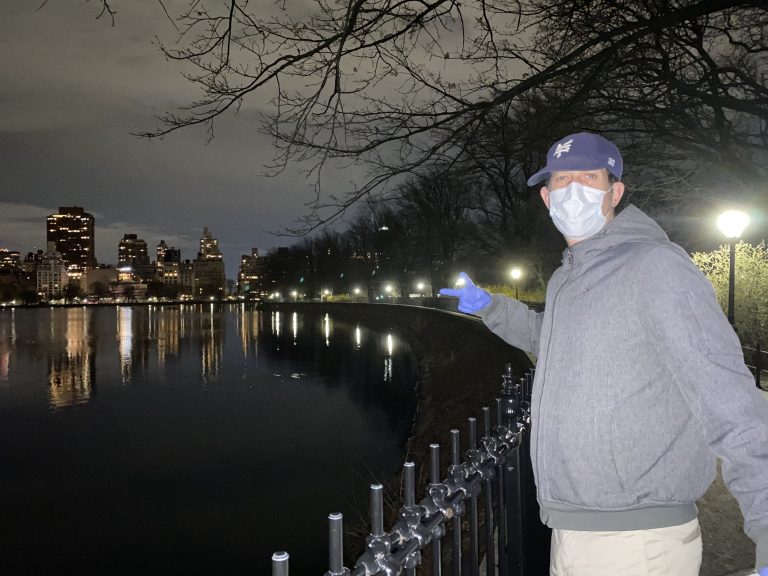 I can easily recall the entire week three years ago, leading up to the conspicuously dated, Friday, the 13th. What I was doing, what I was thinking, expecting, and not expecting, which of course is precisely what was to follow.
My wife had expressed concern about this new viral plague in China for weeks, but if I'm being honest I wrote it off as just another unfortunate illness of the east, a la the previous SARS virus of 2011, and would not cross the pond enough to impact us. Nevertheless, I wanted to honor her fear, so on eight day's notice we canceled our honeymoon plans (in Bali), which included a layover in Hong Kong, and instead booked two awesome weeks driving up the coast of California.
The week after we returned I had a weekend Chinese Medicine seminar in Chicago. Signs and whispers of this becoming a part of our lives grew louder and more frequent. Non-Asian people were wearing masks on the plane, and I'll never forget a friend in our seminar sharing an article with me on one of our breaks, written by an American acupuncturist in China, to paraphrase: Make no mistake about it. You will know someone who dies from this virus.
I remember not knowing what to make of it, nor how to digest such a bold, ominous prediction. My psychological id wished to err on the side of skepticism, to proceed about my educational, sociable day, and imagine that the writer was some overly dramatic kook, otherwise at least just incorrect. But the rest of the article, her writing and cadence, made her rational intellect all too apparent. That coupled with the fact that she was one of us—a western acupuncturist—forced me to at least dignify her proclamation. Fortunately, I did not lose any loved ones, though as of today I have known about five people who died from Covid-19 complications, plus countless more with long Covid conditions.
On the morning of March 12th my wife, brother, and I were to meet at the then relatively new Q train stop on East 86th Street to be with my mother for a procedure she was having done at Weil-Cornell Hospital. The vibe in the city had been growing increasingly more tense with every day in the week. More masks were popping up on the train, a first case had been reported in New Rochelle, and I'll never forget the look a young girl sitting across from me shot me when an apparently homeless man next to her coughed aloud. What had always been the chipper New York spirit in anticipation of the Spring season and warm weather had been turned on its head as everyone in the most crowded city in the country was suddenly terrified of proximity.
The Q train platform is humongous, but not immune to being crowded at rush hour. As we stood there processing the different adversities we were juggling, from my mother's immediate health to the long-term prognosis of the planet, live music began in the distance. A black man blowing on a horn of sorts. He was excellent, his tune was loud and ominous, it pervaded the entire platform, track to track, floor to atypically high ceilings, and the sound was bone-chilling.
Whereas the article I'd read in Chicago the week before, citing tangible statistics and frontline observations left me determined to be doubtful, hopeful that one person's perspective could be taken with a grain of salt, the subway musician's notes rocked me to my core. Although a global pandemic is hard to imagine unfolding when you've never previously experienced one, I suddenly had the crazy but not so crazy thought, that we were all going to die. My mother's upcoming procedure was only a microscopic foreshadowing, to the soundtrack of these incredible horn sounds, the likes of which I'd never heard before, or at least never been so conscious of. It was the most solemn Manhattan atmosphere I'd ever been bathed in.
Thankfully, Mom was fine. We went out for lunch afterwards. My brother and I hung around and went out to dinner that night and even shared an appetizer with questionably washed hands, still wrought with increasingly more ignorant optimism. It's gonna be fine.
The next morning I went to work. I remember it was a busy day, I had a packed schedule, and everyone in the office was talking Covid, with the same varying degrees of concern that would continue for years. One of the other acupuncturists I shared the suite with was especially worried, coming to confide in me every time she walked out of the room from treating a patient. One of her friends was feeling very sick and she was with him just a few days ago. Should she be worried, she asked. I told her no, she'd likely be fine, even as I was backing away from her face being too close to my own.
A doctor in our suite shared with everyone that she'd heard one way to self-test for Covid was by seeing if you can hold your breath for at least ten seconds. Like everyone else I immediately "tested," and confirmed I was okay. A reassuring respite as none of us yet knew a thing.
A few hours later I was just about to enter a treatment room with a patient when I got a text from my brother: "I'm not feeling so good," and I hate to admit it was the most mentally checked out I've ever been during an intake, consumed by terror for the first time in my life, that I could lose my brother. I thought about the article I'd read in Chicago, and in a flash Covid-19 was the only thing that mattered.
I placed an order for herbs from Kamwo Pharmacy and texted my wife that I was canceling my plans for the evening. I'd be home for dinner.
I'd never seen Kamwo's store look this way before. It was unusually crowded and loud, the workers were moving at a pace relegated mostly to restaurant workers during a dinner rush, and the island table that sits in the middle of the store was EMPTY! I've been going to Kamwo since 2005, and every time I've been there that table is filled with all kinds of herbs, packs, and supplements. On March 13th, 2020, it was stripped bare, with only traces of herbal dust and particles, as if some gang of neurotic acupuncturists had ransacked the place and we were in the first episode of The Walking Dead.
The next morning I wore two masks and two gloves and took the bus crosstown to drop herbs off for my brother to take. We greeted each other on opposite sides of his glass front door, both smiled masculine facades of sarcasm. I left the herbs on the floor and him at home, praying as I walked briskly back west that he'd be okay. He had to be okay.
That night we learned that my wife's office was closing, and the NBA shut down its season. I waited only about 24 hours before deciding to shut down my own office, and the race for groceries and supplies began. It was nothing if not surreal, and I hadn't been so glued to the News since 9/11.
We spent the next 100 days (approximately) as did most Liberal New Yorkers, cautiously holed up and curious, still somehow busy with work, suffering varying degrees of cabin fever depending on your individual constitution and personality type. I drank a bit too much the first couple of weeks, we cheered for the healthcare heroes every night at 7:00, spent more time making more elaborate meals, and took to jogging around the Central Park reservoir daily to get some movement and fresh air, albeit with a mask on, unsure of just how contagious this thing was.
Online people became more divided and opinionated about race and science than ever before. We learned new expressions, like "social distancing," and determined a great more number of enemies through philosophical disagreements. I lost thousands of dollars in rent for an office I couldn't use. In anticipation of creating a family, my wife lost her tolerance for our lack of space, and we relocated to Jersey City. I remember talking with a friend who hypothesized this was going to "go on for a year," and consistent with my previous naivete I thought she was nuts. No way was this going to go on for a year, I thought, which in hindsight I realize was just my proclaiming that no way could I tolerate it for a year.
As it turns out we can tolerate much more than we think. Having a pregnancy through various waves of the virus, namely Delta, then needing to protect our newborn while allowing family members who were "over it" in 2021 to meet her was challenging to say the least. And I have no true conclusions here, except to share my personal experience.
On one hand I am eternally grateful to have not lost anyone close to me. My mom and brother, wife and baby are all okay, and fingers crossed, the last Omicron wave at the end of 2022 seems to have been the last great gasp of the virus, which is now just part of our lives. I'm sorry to those who lost people close to them. I'll always remember that Friday, the 13th, three years ago, and will continue to study my medicine to be able to best support myself, my family, and others as we navigate illnesses, whether acute or chronic, mild or severe, in hopes of minimizing suffering.