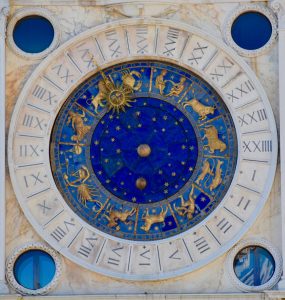 Just a friendly heads up, fair warning, from your local subscriber to (almost) all paradigms off the beaten path and/or beyond the five human senses: Another Mercury retrograde is upon us, to officially begin this coming Friday, September 9th; but for those of us such as myself, born under a Mercurial sign, the effects of its "shadow" and prior "pre-shadow" phases have already reared their heads around many facets of life. This will continue for the rest of September.
When the planet Mercury is in retrograde the things most known to suffer are travel, communication, and technology—recall October, 2021, when all of Facebook and Instagram collapsed and blacked out for a day—though my personal experience is just an overriding theme of carelessness and misfortune that can lead to a whole litany of problems.
For example, while mercury is retrograde I am more likely to roll an ankle, drop and break a glass, lose my wallet, or tell someone to "F off!" The latter of which I'm confident has become less frequent with age and maturity (and the astrological awareness to, take a breath—it's just mercury)…
This weekend my brother witnessed a road rage incident on the upper east side where two drivers got so angry at one another that they took turns ramming each other's cars as if in a video game until finally jumping a curb resulting in a collision on 2nd Avenue. Fortunately, no one was hurt. And while confrontations obviously happen year-round, I couldn't help but flag such an extraordinary instance as partially exacerbated by the stars' misalignment, hypothesizing: "If only one of the two combatants was more astrologically aware, he might have taken a breath and turned the other cheek (or wheel as it were) and avoided the legal, financial, and medical issues caused. For the month to come, try your best to pause before reacting.
For my part thus far, we've had last minute babysitter cancellations, patients arriving later than ever (you're all forgiven!), my bed frame broke for no reason other than wear and tear, our freight elevator was down all week, as is our cable at home (grateful it happened after Serena's match). When mercury is retrograde we should do our best to just go with the flow of such conditions, and avoid making any major life decisions or signing contracts until our perception—that is our communication with the outside world is more lucid.
The nice thing about mercury retrogrades is they are generally times when people from our past—hopefully not detested ex'es—either randomly reach out to connect or run into us randomly in public. Such "coincidences" are common, which can be fun and offer somewhat of a silver lining to these otherwise frustrating, chaotic few months of each year.
Of course, astrology is only an interest of mine, not remotely my field of expertise. To dive deeper I recommend The Inner Sky by Steven Forrest, or at least this ASTROSTYLE ARTICLE on how to mentally prepare and approach this upcoming period. Alternatively, alternative medicine is another useful coping tool for the stress that comes with astrological storms. Even if just harmonizing treatments, down-regulating our nervous system, or releasing our back and shoulder muscles, outside support is always advisable, and available. Please just give yourself an extra five minutes to get to your appointment 😊