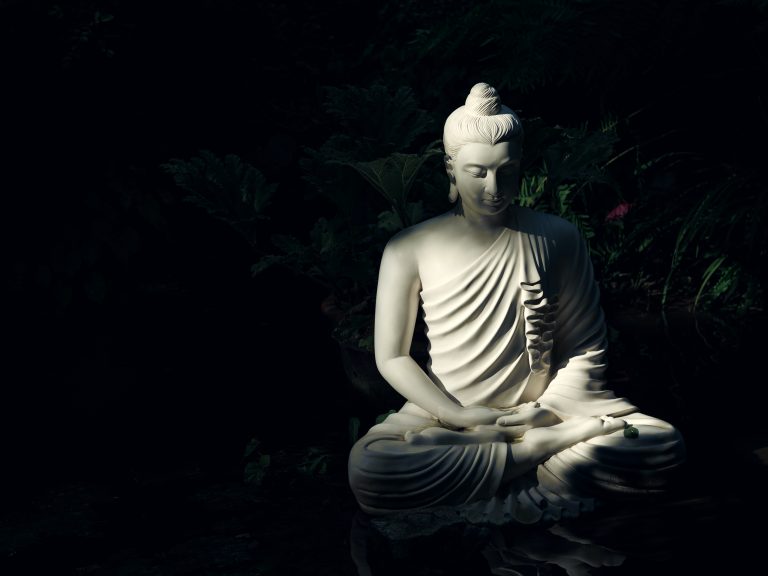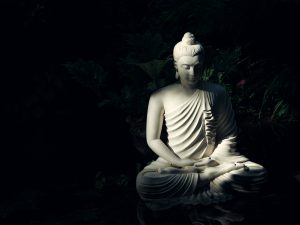 But isn't it just like Mercury Retrograde to bring with it a wave of coronavirus to add to its usual technology issues, transportation delays, and miscommunications? I am no astrology expert, though it is a science that I enjoy and observe accuracy in, and question when it is mindlessly dismissed, since the absence of belief obviously requires just as much blind faith as belief.
As we presently reside in what is arguably 2023's first Covid wave, we've concurrently embarked upon the "pre-shadow" of Mercury's retrograde. This means the planet has just begun to circulate in its reverse direction, which can impact Earth and its inhabitants in the aforementioned ways. This will last until mid-September, and recommendations are as follows:
Plan for delays, not just logistically, but emotionally. Trains will be even worse and slower than usual, and you will be late for appointments. Life will go on. Try to breathe and/or text-vent to a loved one to keep your cool. It's not fair, but it always happens—especially on the MTA or New Jersey Transit.
Plan for technology problems: Lack of service on your phone, web sites not loading, calls dropping, documents getting accidentally erased, etc. This can be infuriating, but is generally not as bad if we expect and accept it as a matter-of-fact byproduct of the temporary cosmic energy we find ourselves in.
Plan for communication problems. Someone you love will probably say something triggering in the next 6 weeks, and/or you will erroneously hear or misunderstand them. Clarify before you react, try to take a deep breath, remember when we are, and either respond calmly or pick up the dialogue in October (if you can wait that long).
Be careful. This must be the new dad in me talking, but be sure to look both ways when crossing the street, drive a bit more carefully, and take care around glasses and hot surfaces. Personally, I find myself to be way clumsier during these times, once having knocked down an entire shelf of wine glasses in a restaurant I was working at in Beverly Hills. Not my finest moment.
Finally, now more than ever, take care of yourself. I also find myself more prone to illness and injury during Mercury retrogrades, and as this one has bestowed upon us what is arguably the year's first coronavirus, it is that much more important. Eat warm breakfasts, warm everything, steamed vegetables, hydrate, exercise in moderation, and go to sleep between 10-11pm. Stress management indicated as always.
The first stage of Covid is generally treated with an individualized version of the formula: "Huo Xiang Zheng Qi San," which interestingly targets fluid retention in the gastrointestinal microbiome. This is generally advisable only on the very first day. Once the virus is in the throat or chest we're almost invariably looking at one of the most famous formulas in all of Chinese Medicine, "Xiao Chai Hu Tang," still modified to the unique patient, but with the intention of opening the chest and lungs, downbearing qi, and reducing heat and/or fever symptoms. Past this stage things become more interesting. Per usual, there is no one size fits all formula, but instead many ways we can prescribe based on constantly evolving symptoms and tongue appearance. Time is of the essence with this crafty, clever virus, so if you should contract it please contact me as soon as possible for a virtual consultation. Spare no expense. You don't want long Covid.
I am not an "anti-vaxxer," but based on my clinical observations in the past few years I can understand why some people would be wary of certain vaccines. I cannot, however, fathom why we cannot as a society adopt masks as a standard practice during waves in crowded spaces. While most people do fine with Covid, it is a gross over-simplification to say: "it's just like the flu." The flu almost never had summertime waves (Covid has had one every year), and almost never caused so many long-term neurological and cardiovascular diseases. I agree that we cannot live in fear—nor should we live in denial.
For the next month try to not snap at the pedestrians or cars that cut you off in public. Try and accept that that web site just won't load when you want it to, that you're going to be late, and things just will not get done according to schedule. Mercury's retrograde might be viewed as Buddha's messenger, to teach us unattachment, acceptance, and patience, in the face of a lifetime of the opposite conditionings. I'm speaking here to myself as much as anyone else.