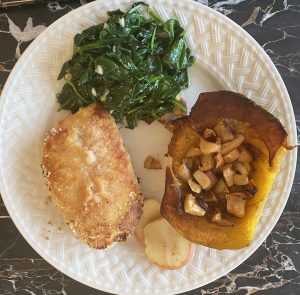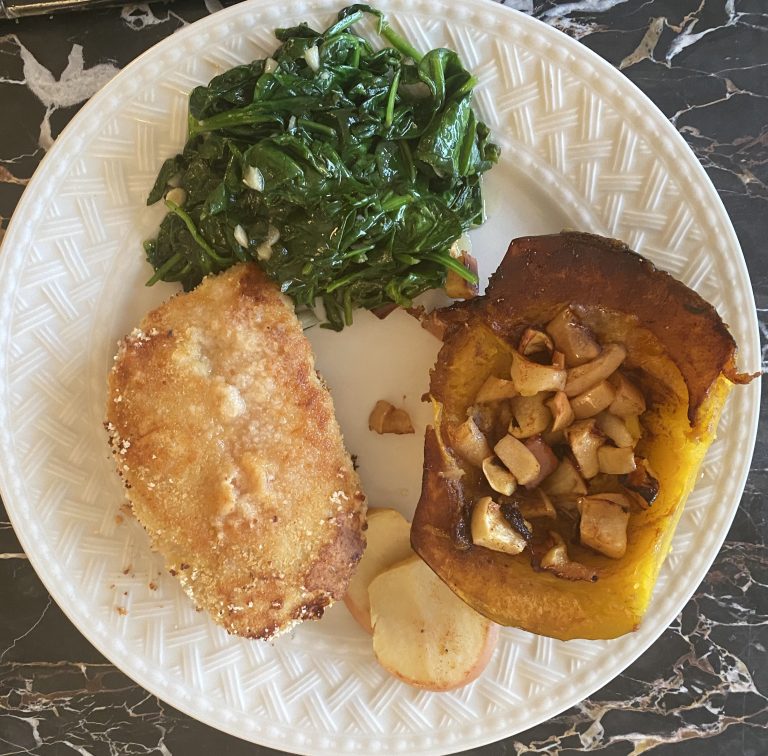 If food is medicine then creating each meal should be a bit like writing your own herbal formula. Whenever possible, it should be as agreeable as possible with our unique physiology, though this is admittedly challenging when cooking for a family where everyone has different body types. Nevertheless, one part of each meal should complement the other parts, either through synergistic benefit or offsetting its potentially detrimental qualities.
As a longstanding, traditional example, any time we get Thai or Mexican food, it is served with cucumber or radishes, respectively, which are there to mitigate the side effects of the spice.
Most foods are good, but almost all of them have "side effects." Red meat nourishes the body's blood, yin, and qi, but if it were an herb it would be a bit warm and damp. Too much red meat and/or red meat that is not harmonized by the remainder of the meal can create damp heat, or inflammation in the stomach and intestines. Then again too little red meat can cause a deficiency of blood, yin, and qi. Ideally red meat (and pork) would be consumed alongside steamed vegetables, then followed by hot green tea, either after the meal or the following morning (green tea at other times and/or for vegetarians is thought to have a bit too cooling, or vasoconstrictive effect on the microbiome—for them black teas are preferable).
Carbohydrates are settling for both the stomach and the mind—probably why they give us such immediately pleasure—but they are obviously stickier foods, "damper" foods, which are more difficult to digest. For this reason whenever possible, it is best to eat them warm and cooked, and alongside more acrid spices in the meal, such as basil, rosemary, ginger, garlic, or onion. While I am Jewish and from New York, and love a great tuna on a bagel, there is a remarkable difference in the physiological response to cold tuna on bread versus cooked pasta with garlic and oil, maybe vegetables and cannelini beans. Yum!
Salads. Oh boy, do westerners love salad. Frankly, if you tend to any digestive problems whatsoever, raw foods should be avoided as much as possible, but if you must:
Consume salad more in summer—less in winter—and always alongside some cooked protein and/or ginger tea. The acridity of the ginger should help to warm the stomach to digest the raw foods. The protein should provide warmth, plus some much needed calories, or "qi and yin."
Cooked vegetables, allergies notwithstanding, are probably the only perfect food that wholly lack side effects, which is probably why they are also the one food that nearly every paradigm of medicine agrees upon. If you don't consume cooked vegetables daily you are on a dangerous path, in my opinion. They are nearly always harmless and beneficial… yet still ultimately inadequate, as we can only imagine the metabolic fatigue and inevitable illnesses to come were someone to consume exclusively vegetables.
Food is a gentle medicinal. It will neither heal nor destroy us quickly on its own, however it will always do one or the other over time. I've seen firsthand, in myself, loved ones, and patients eradicate chronic symptoms by pursuing a more Eastern diet, though it took many months—in my case years! People should not get discouraged by eating well for a particular interim and not feeling dramatically better. Instead, pay attention to whether you feel worse (always a possibility), meanwhile recognizing that without internal medicine, diet alone may take a long time to cure disease. It is up to us to continue to better understand the nature of each food, so that we can wisely design the perfect "herbal formula" three times a day until the end of time.
Pictured above is an imperfect, but still great meal: Breaded chicken cutlet, sauteed spinach, and roasted acorn squash with roasted apples, cinnamon, and maple syrup. What is "imperfect" about it? First, fruit should be consumed at least 15 minutes apart from other foods so as to avoid creating its notoriously mucus-like congestion in the microbiome. Also, "natural" or not, let's be honest: maple syrup is sugar; and chicken is healthier without breadcrumbs. On the other hand, breadcrumbs make up a very small amount of the meal, the apples are at least cooked, hence easier to digest, and the leafy greens with garlic should help to optimally process the meat and sugars.